CCHR: Exposing Psychiatric Criminality and Abuse
July 19, 2016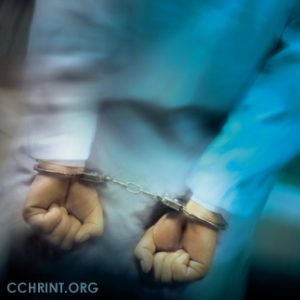 CCHR documents complaints about psychiatric malpractice, negligence and criminal abuse with the aim to protect individuals from abusive and coercive mental health practices. CCHR encourages anyone who knows of someone that has been abused, damaged or defrauded by psychiatrists or psychologists to file complaints with law enforcement officers and to seek legal advice about litigation and compensation for damage inflicted on them.
In August 2014, a study published in the BJPsych Bulletin discussed how "no other health specialty attracts" such a "hugely negative portrayal" as psychiatrists, including media reports that psychiatrists are out to harm, manipulate or "defraud us of our money."[1]
Given the sample of criminal and disciplinary actions reported here, it is not surprising that a 2015 study published in Acta Psychiatrica Scandinavica, reported the results of a survey of medical teaching faculty that found 90% of 1,057 respondents considered that psychiatrists were not good role models for medical students. The study commented on the number of media reports depicting "psychiatric treatments as oppressive and controlling," and popular depictions of mental health professionals as unethical and exploitative.[2]
Between 2000 and 2014, of a sample 533 psychiatrists and psychologists convicted of crimes that were reported to CCHR International, fraud accounted for 36% (191) of the total convictions, sexual abuse represented 30% (160) and convictions for drug-related crimes (prescription fraud, drug trafficking, illegal and dangerous psychotropic drug prescribing) were 13% (70). There were also 33 convictions (6%) for murder/manslaughter.
According to Professional Risk Management Services, Inc., which has managed more lawsuits, claims and potential claims against psychiatrists than any other professional liability insurance program in the U.S., the two top liability risks for psychiatrists are "patients with suicidal behavior and psychopharmacology." While patient suicides may trigger the most lawsuits, cases with the largest verdicts or settlements involve permanent physical and neurological damage requiring lifelong care. For example, lithium toxicity causing damage from renal failure.[3]
FRAUD
FLORIDA PSYCH CONVICTED OF $2.9M FRAUD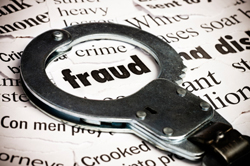 Barry Kaplowitz, a 54-year-old Aventura, Florida, psychiatrist, was sentenced in April 2015 to five years in prison for lying about treating hundreds of patients in a scheme that cost the Medicare program $2.9 million. U.S. District Judge Cecilia Altonaga ordered Kaplowitz to repay Medicare. Justice Department prosecutors proved that Kaplowitz, who worked as a part-time medical director of Hollywood Pavilion's outpatient facility from 2008 to 2011, signed fraudulent records to make it appear that patients qualified for and received mental health services, even though they didn't. The evidence showed that Kaplowitz signed medical files for more than 400 patients, certifying that he had provided therapy for each of them—despite treating none. As a result, Hollywood Pavilion's executives submitted more than 2,800 false claims totaling $5.5 million. Medicare paid $2.9 million.[4]
16 YEARS PRISON FOR CONSPIRACY HEALTH CARE FRAUD
On November 6, 2015, psychiatrist Roger Rousseau, 73, was sentenced by U.S. District Judge Robert N. Scola of the Southern District of Florida to 16 years in prison after being found guilty of conspiracy to commit health care fraud. He and three other therapists from Health Care Solutions Network Inc. (HCSN) were found to have fabricated medical records so HCSN could be reimbursed for false and fraudulent claims. Rousseau was a former medical director of HCSN. HCSN submitted about $63.7 million in fraudulent claims to Medicare and Medicaid from 2004 through 2011. In addition to his imprisonment, Rousseau faces three years of supervised release. Rousseau and his cohorts were also ordered to pay $23.6 million in restitution. The case was investigated by the FBI and Health and Human Services, Office of the Inspector General and was brought as part of the Medicare Fraud Strike Force, under the supervision of the Criminal Division's Fraud Section and the U.S. Attorney's Office of the Southern District of Florida.[5]
FLORIDA PSYCH CONVICTED OF $50M FRAUD
Gary Kushner, a psychiatrist and medical director of Biscayne Milieu Health Center in Miami, Florida, along with seven others, was convicted of health care fraud involving more than $50 million in fraudulent Medicare billings.[6] In 2013, he was sentenced to 12 years in federal prison. Kushner often conducted cursory examinations lasting only minutes and then authorized the fraudulent billings.[7] Kushner and others paid recruiters to find patients for its center's partial hospitalization program (PHP) services, which were never provided. Kushner reportedly did not treat any of the "patients." Instead, he "…created and certified false documents to make it appear that ineligible patients were receiving legitimate PHP treatment." After Biscayne Milieu received Medicare reimbursements for the fraudulent services, executives laundered the money through various accounts.[8] Kusher and others fabricated records, prescriptions and certifications to make it appear that ineligible patients had received legitimate mental health treatment. "The culture of fraud permeated this place from top to bottom," Assistant U.S. Attorney Michael Davis told the judge.[9]
TAX FRAUD LANDS PSYCHIATRIST IN JAIL
Bought airplane, two homes and a condominium
Patricia Lynn Hough conveyed a false image of treating the downtrodden. She opened medical schools in the Caribbean and provided free care to patients in Haiti and Latin America. She also worked for the Sarasota Department of Health in Florida. But to federal prosecutors and the Internal Revenue Service (IRS), Hough, 67, was a defrauder. She represented one of the biggest cases in the government's crackdown on those who hide money in foreign bank accounts to avoid paying taxes. Hough and her husband, a fugitive, sold their two Caribbean medical schools, deposited $35 million into secret accounts and didn't pay taxes. Hough was sentenced to two years in prison and three years' supervised release by U.S. District Court Judge John Steele in Fort Myers, Florida. She was ordered to pay $15.5 in restitution and $42,732 for the costs of the prosecution.[10] Charles Intriago, president of the Association of Certified Financial Crime Specialists, estimated that Hough and her husband, David Leon Fredrick, who vanished after he and his wife were indicted, evaded roughly $9 million or more in income taxes—"plus interest and penalties."[11] They used the funds in their undeclared accounts to purchase an airplane, two homes in North Carolina and a condominium in Sarasota, Florida. [12]
PSYCHIATRIC FRAUD—12 YEARS PRISON
Houston, Texas psychiatrist, Sharon Iglehart was sentenced on April 1, 2016 to 12 years in prison for Medicare fraud: conspiracy to commit health care fraud, health care fraud and three counts of making false statements relating to health care matters. She was also ordered to pay $6.4 million in restitution. Iglehart worked at Riverside General Hospital and was convicted along with 12 others for their parts in a scheme that fraudulently billed Medicare. Iglehart had also billed Medicare personally for individual psychotherapy and other treatment that, apparently, she never provided to patients. Evidence also showed that she falsified medical records to make it appear that patients received treatment when they did not, according to the U.S. Attorney's Office. Subsequently, Riverside General Hospital also lost federal funding.[13]
SEXUAL ASSAULT CRIMES
PSYCHIATRIST ON SEX OFFENDER REGISTRY FOR LIFE
London, Ontario, Canada: PsychiatristStanley Dobrowolski, 67, was sentenced to four years in a federal penitentiary when in May 2014, he pleaded guilty to 16 counts of sexual assault and one count of voyeurism. He is now listed on the sexual offender registry for the rest of his life. From his computer, police investigators recovered almost 10,000 images of female patients in states of undress or naked while the psychiatrist examined or touched them. In one case, police found 2,140 photos of a woman who was 17 years old at the time some of them were taken. It included close-ups of her breasts and vagina. In November 2015, Dobrowolski's medical license was permanently revoked.
PSYCHIATRIST IMPRISONED FOR FONDLING PATIENTS
Basem Shlewiet, 43, a psychiatrist from Doylestown, Pennsylvania was convicted in February 2015 of fondling seven female patients during treatment and was sentenced to 7 to 17 years in state prison. A jury found Shlewiet guilty of 16 of 18 criminal counts, including indecent assault and unlawful conduct with a minor. At least one victim, who was 17 at the time, told authorities he touched her vaginal area. Shlewiet was board-certified in adult, child and adolescent psychiatry and was a licensed family therapist. He served in the past as medical director of two Doylestown child and adolescent psychiatric facilities.
PSYCHIATRIC CHILD MOLESTATION
In October 2014, Tennessee psychiatrist John C. Neale, 76, was convicted and sentenced to 40 years in prison for three counts of child molestation that involved a 6-year-old female relative. Sandra Partridge, a chief assistant district attorney, said Neale's 50 years of psychiatry practice gave him an expertise in keeping his victims quiet, adding: "We were all pleased there was justice in this case finally."
PSYCHIATRIST CREATES CHILD PORNOGRAPHY
In May 2015, Canadian psychiatrist Curtis Steele, 82, was charged with printing and publishing child pornography. He was ordered to stay away from schools, playgrounds and can have no unsupervised contact with children under the age of 16. Steele also "agreed to give up his license" after allegations that he took nude photos of a 14-year-old patient as well as prescribing her the antidepressant Paxil without a "supporting diagnosis." The psychiatrist practiced in Halifax and until 2013 was faculty at Dalhousie University in Nova Scotia. The 14-year-old's attorney, Mike Dull, stated: "The power entrusted in psychiatrists, particularly psychiatrists of children in need of care, must not be used in corrupt ways."
UK PSYCH EXPOSES HIMSELF TO DOG-WALKER
Excuses such as that given in defense of a psychiatrist exposing himself gives credence to why psychiatric expertise on behavior should be removed from our courts. In November 2015, UK psychiatrist Prince Arun Vincentpleaded guilty to exposing his genitals to a woman walking her dog. His lawyer, Mr. Warren Mitchell, said the psychiatrist had worked "tirelessly" to become a psychiatrist, had practiced for 20 years and was going through a divorce. "All I can ascertain is he felt some relief from the pressures in his life by taking his trousers down and wondered what it would feel like if someone saw him….." The psychiatrist was fined and his medical license suspended.
15 YEARS FOR SWORD-STABBING HIS PATIENT
Douglas Rank, 52, a psychiatrist from Kenton County, Kentucky was sentenced to 15 years in prison for using a sword to stab a patient he had sex with and plied with narcotics. This was the psychiatrist's response to the patient breaking off their relationship. Rank used a Civil War-era sword with a two-foot-long blade taken from a military memorabilia shop and museum located in the same building as Rank's apartment and medical office. He pled guilty to assault. He was originally charged with attempted murder after the patient suffered from stab wounds to the chest and abdomen. Several people testified on the psychiatrist's behalf, but Judge Gregory Bartlett commented, "Why is (it) all the people come and talk about what a great ballroom dancer he is and how passionate he is? They didn't mention he did a terrible thing. He could have killed somebody."[14] Rank had previously been investigated several times by the Kentucky Board of Medical Licensure who in 2000 found Rank had "overmedicated" a patient and restricted his ability to treat the patient with certain drugs. By September 2001, the board restricted Rank from treating that patient completely. There were investigations spanning 2007 to 2009 about complaints that Rank had sex with patients and improperly prescribed drugs.[15]
SEXUAL ASSAULT PSYCHIATRIST REFUSED PAROLE
In July 2016, a 69-year-old former London psychiatrist, Stanley Dobrowolski,serving a four-year sentence, was denied parole after he was deemed too much of a public risk and showed too little insight into his earlier sex crimes. A longtime former staff psychiatrist for students at Western University in the UK, Dobrowolski was ­sentenced in 2014 after pleading guilty to 18 charges — 16 counts of sexual assault, one of voyeurism and one of disobeying a court order — covering repeated sexual assaults of women patients in his private practice. The National Parole Board received a report from Dobrowolski's case management team that they believed the psychiatrist still needed "to gain increased insight into your offence cycle and grooming behavior, reflect on minimizing and justifying your offending and gain further victim empathy.'[16]
PSYCHOLOGIST SENTENCED 6.5 YEARS PRISON FOR CHILD SEXUAL ASSAULT
Child psychologist, Jonathan Brent Wulf, 62, was sentenced in July 2016 to more than six and a half years in federal prison for seeking sex with a fictional 12-year-old during an online sting operation in 2015. Wulf was arrested after he arrived with condoms and lubricant at a hotel where he believed he would be meeting the 12-year-old girl, court documents said. Wulf pleaded guilty in March 2016 to attempted travel to elicit sexual contact with a minor and attempted receipt of child pornography. Wulf, who had specialized in child and adolescent issues, came to the attention of an agent with the Department of Homeland Security when he posted an ad in Craigslist saying that two 'daddy types' were looking for a woman for a sexually charged road trip. The agent then contacted Wulf, falsifying himself as a stepfather to a 12-year-old. Wulf talked to the undercover agent by phone and through email, texts and on social media to arrange a meeting and discuss how to coax the girl to pose nude for photographs, court documents said.[17]
CHILD PSCYHOLOGIST GUILTY OF CHILD MOLESTATION
Dr. Foad Afshar, 56, a Concord, New Hampsire child psychologist, was convicted in June 2016 of molesting a 12-year-old patient during a therapy session in 2015. He was found guilty of one felony count of aggravated sexual assault and an alternative misdemeanor count of simple assault, as well as two counts of unlawful mental health practice, both misdemeanors. Afshar claimed in his defense that he was using "touch therapy" to help desensitize him to a fear of undergoing a hernia exam. Afshar had specialized in treating children and young adults and once served as the president of the New Hampshire Psychological Association.[18]
DRUG PRESCRIPTION FRAUD
DRUGS, CONFLICTS OF INTEREST & JAIL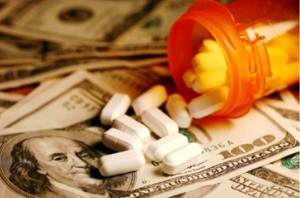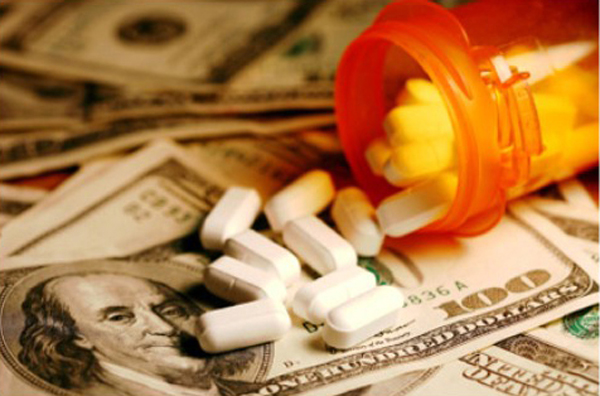 Chicago psychiatrist Michael Reinsteinadmitted in a 22-page plea agreement with prosecutors in February 2015 that he had been given nearly $600,000 in benefits for prescribing various forms of the highly dangerous antipsychotic clozapine (Clozaril). He pleaded guilty to a felony charge of taking kickbacks and other benefits from a pharmaceutical company to prescribe the drug for thousands of his patients. He became the largest prescriber of the drug to Medicaid recipients in the United States. At least three of his patients died of clozapine intoxication between 1999 and 2007. In a settlement agreement for a civil lawsuit, Reinstein also had to pay more than $3.7 million in penalties to the U.S. government and the state of Illinois. He also forfeited an additional $592,000 as part of his guilty plea to the criminal charge, and to perform 120 hours of community service.
A joint Chicago Tribune and Pro Publica investigation in 2009 found that Reinstein had been overprescribing antipsychotic drugs in Chicago nursing homes and mental health facilities. The investigation found that in 2007 alone Reinstein prescribed various drugs to 4,141 Medicaid patients, including more prescriptions for clozapine than were written by all the doctors in Texas combined. Records from that year "suggested that if each of his patient visits had lasted only 10 minutes, Reinstein would have had to work 21 hours a day, seven days a week," according to the Chicago Tribune.[19] Reinstein was sentenced to up to 9 months in federal prison and his license to practice suspended indefinitely.[20]
Reinstein was sued by the family of his former patient, Alvin Essary, who had more than five times the toxic level of clozapine in his blood when he died in 1999. His family sued and settled the case.[21]
RENOWNED "MOTIVATIONAL" PSYCH CONVICTED OF PRESCRIPTION FRAUD
A nationally known Texas psychiatrist, Todd Clements, was convicted after he pleaded guilty to three felony counts of obtaining controlled substances by fraudulently issuing prescriptions. According to the district attorney's office, Clements obtained lisdexamfetamine, the generic of the ADHD stimulant Vyvanse, and zolpidem, generic of Ambien—both controlled substances—by issuing fraudulent prescriptions on Aug. 5, 2009, and March 1, 2010. Clements co-hosted Meier Clinics Live, a syndicated call-in radio show and was a motivational speaker. His colorful career included being chosen by the Consumers' Research Council of America as one of the country's top physicians in adolescent psychiatry in 2007 and 2008. He specialized in SPECT brain imaging and claimed to share his "powerful knowledge and secrets" in lectures he said could help people boost their "brain power." His Internet advertising promised: "You can change your brain and change your life!" which, apparently, the psychiatrist could not practice in his own life. An author, his third book Who's Crazy Now? was due out in early 2010—around the time that he was writing fraudulent prescriptions. [22] He permanently surrendered his license to practice medicine in Texas in November 2012.[23] His California license is also revoked due to his felony conviction.
GUILTY: FELONY DISTRIBUTION OF DRUGS
A Savannah, Georgia, psychiatrist, William Ellien, 57, pled guilty in federal court to felony charges of distributing drugs to his customers without a legitimate medical purpose. In May 2013, he was sentenced to 30 months in federal prison. Ellien was also ordered to serve a 3-year supervised release after completing his custody term and surrender all medical licenses he held.[24] Local news program WTOC TV had used Ellien for stories on teen suicide and bullying. A former patient, a single mother of four, also filed a lawsuit against Ellien. The woman had sought grief counseling from the psychiatrist over the death of her grandmother but, instead, was prescribed anti-anxiety drugs and narcotics. "I was hooked on the drugs badly," she said. "He had me on Hydrocodone, Xanax, Colonopin [Klonopin], Restoril." Ellien also propositioned the grieving woman for sex, claiming he was having difficulties with his wife.[25]
FRAUD CONVICTION IN LIEU OF DRUG PRESCRIPTION CHARGES
Anchorage, Alaska psychiatrist Shubhranjan Ghosh was sentenced in July 2015 for Medicaid fraud, and was sentenced to 7 years in prison (3½ years suspended due to a guilty plea) and fined $605,000 in restitution fees. Gosh, who specialized in mental health services for children, was also charged with drug prescription violations. The director of the state Medicaid Fraud Unit, Andrew Peterson, said that Ghosh had both written multiple opiate prescriptions for friends, and had himself a prescription drug problem. He had also asked an 18-year-old former patient to sign an affidavit that she had received treatment at his clinic and commit perjury for Ghosh's benefit.[26] Charges arising from his drug prescription practices were eventually dismissed when he agreed to plead guilty to fraud. An audit revealed the Medicaid fraud and a video of Dr. Ghosh discussing the theft with his office manager was uncovered as evidence.[27] The prosecution also required Ghosh submit to 10 years of probation.[28]
DAVID DALEY CONVICTED OF RUNNING "PILL MILL"
Psychiatrist David Daley from Pennsylvania was convicted of 16 drug-related charges in September 2014 after a jury found he repeatedly improperly prescribed drugs to patients, some of whom are accused of being part of a prescription drug ring. He was charged with helping patients fraudulently obtain prescription drugs and multiple counts of prescribing controlled substances outside of accepted medical principles. Pennsylvania State Police Trooper Shawn Kofluk testified during the trial that troopers first became aware of Daley after investigating fake prescriptions. One former patient, seeking Daley over the break-up of a 20-year relationship, asked for the painkiller Vicodin at his first visit and was given a prescription without Daley taking any vital signs or doing a medical exam. He was also able to get prescriptions for Adderall and Valium, without any exams.[29] Daley died before sentencing but was facing the possibility of more than 20 years in a state prison.[30]
PSYCHIATRIST FACES 11-22 YEARS IN PRISON
A Pennsylvania psychiatrist Thomas Radecki, 70, was convicted in April 2016 on nine counts of improper administration of controlled substances and three conspiracy counts and now faces 11 to 22 years in prison after his sentencing in June. Radecki and a network of affiliated doctors at one point served nearly 1,000 patients who were prescribed buprenorphine, a drug prescribed to treat withdrawal from heroin and opioids. His trial focused on his prescribing the drug to 13 women, some of whom moved into one of his properties and had personal relationships with him. He impregnated one patient. According to a grand jury presentment, Radecki sold the buprenorphine product Subutex for between $3 and $5 per pill, making an annual profit of around $280,000 on that drug alone. One of his former patients testified that she could then sell the drug for $20 to $25 per pill on the street, according to the Post-Gazette.[31]
References:
[1] Jacqueline Hopson, "The demonisation of psychiatrists in fiction (and why real psychiatrists might want to do something about it)," Brit. Journ. Psychiatry (BMJ) Bulletin, 10.1192/pb.bp.113.045633 Published 1 Aug. 2014.
[2] Acta Psychiatr Scand. 2015 Jan; 131(1): 21–28; http://www.ncbi.nlm.nih.gov/pmc/articles/PMC4293155/
[3] "Two Top Liability Risks for Psychiatrists: Patients with Suicidal Behavior and Psychopharmacology," PRMS, http://www.prms.com/news/2010-top-risks.html
[4] "Hollywood Pavilion psychiatrist sentenced to five years in Medicare scam," Miami Herald, 30 Apr. 2015.
[5] "Medical Director and Three Therapists Sentenced for Their Roles in $63 Million Miami Health Care Fraud Scheme," US Dept. of Justice, 6 Nov. 2015.
[6] "Eight Individuals and a Corporation Convicted at Trial in Florida in $50 Million Medicare Fraud," Department of Justice, Office of Public Affairs, 24 Aug. 2012.
[7] "Medical Director for Miami-Based Health Care Clinic Sentenced to 144 Months in Prison for Role in $50 Million Medicare Fraud Scheme," Department of Justice, Office of Public Affairs, 15 Mar 2013.
[8] Op cit. "Eight Individuals and a Corporation Convicted at Trial…."
[9] "3 Miami-Dade family members get long prison terms in multimillion-dollar Medicare fraud case," Miami Herald, 5 Apr. 2013.
[10] Dale White, "Psychiatrist faces prison term for tax evasion," Herald Tribune, 14 Mar. 2014; "Florida Doctor Sentenced for Federal Tax Crimes: Doctor Maintained Multiple Offshore Bank Accounts at UBS and Other Foreign Banks That Concealed More Than $60 Million in Income and Assets," U.S. Dept. of Justice release, 9 May 2014.
[11] Dale White, "Psychiatrist faces prison term for tax evasion," Herald Tribune, 14 Mar. 2014.
[12] "Florida Doctor Sentenced for Federal Tax Crimes: Doctor Maintained Multiple Offshore Bank Accounts at UBS and Other Foreign Banks That Concealed More Than $60 Million in Income and Assets," U.S. Dept. of Justice release, 9 May 2014.
[13] Trey Strange, "Houston psychiatrist sentenced to 12 years," The Houston Chronicle, 4 Apr. 2016, http://www.chron.com/news/houston-texas/houston/article/Houston-psychiatrist-sentenced-to-12-years-7225576.php
[14] Trina Edwards. "Psychiatrist sentenced for attacking patient with sword," fox19.com, 21 Dec. 2010; "Psychiatrist gets 15 years in sword stabbing," Azcentral.com., 21 Dec. 2010.
[15] "KY state medical board investigated Dr. Douglas Rank," Fox19 Now, 11 Mar. 2010.
[16] Jane Sims, "Former doctor Stanley Dobrowolski, sentenced for sex crimes, denied parole because he's too great a public risk," London Free Press, 23 July 2016, http://www.lfpress.com/2016/07/22/former-doctor-stanley-dobrowolski-sentenced-for-sex-crimes-denied-parole-because-hes-too-great-a-public-risk
[17] Christine Clarridge, "Ex-Seattle child psychologist sentenced to prison for arranging sex with minor," Seattle Times, 22 July 2016,http://www.seattletimes.com/seattle-news/crime/ex-seattle-child-psychologist-sentenced-to-prison-for-arranging-sex-with-minor/
[18] Jeremy Blackman, "Child psychologist found guilty of molesting boy,"Concord Monitor, 20 June 2016, http://www.concordmonitor.com/Concord-psychologist-guilty-molesting-patient-2914963.
[19] "Doctor admits taking kickbacks for prescribing risky drug," Chicago Tribune, 13 Feb. 2015.
[20] Jason Meisner, "Doctor given prison for taking kickbacks to prescribe risky drug," Chicago Tribune, 11 Mar 2016.
[21] "Illinois Suspends Medical License of Leading Prescriber of Antipsychotic Drugs," Pro-Publica, 11 Aug. 2014.
[22]https://www.ewomennetwork.com/email_communications/091218_Clements/
[23] Valerie Wigglesworth, "Convicted Frisco psychiatrist surrenders medical license," The Dallas Morning News, 15 Nov. 2012.
[24]" Savannah Doctor Pleads Guilty For His Role In Trading Drugs For Sex Scam," Department of Justice, U.S. Attorney's Office, Southern District of Georgia, 21 Mar 2013, "Savannah psychiatrist sentenced in drugs-for-sex case," Savannahnow.com, 23 May 2013.
[25] "Savannah psychiatrist accused of sexual assault on exotic dancer," wbtv.com, 6 Oct. 2012.
[26] "Anchorage physician faces charges of $1 million in Medicaid fraud,"Alaska Dispatch News, 23 Apr. 2014.
[27] "Anchorage child psychiatrist to serve 3.5 years for $605k Medicaid fraud," KTUU News, 29 July 2015.
[28] "Anchorage physician pleads guilty to Medicaid fraud," Alaska Dispatch News, 1 Dec. 2014.
[29] "Former Lehigh County psychiatrist convicted of running pill mill," lehighvalleylive.com, 26 Sept. 2014.
[30] "Coroner: Pill-mill doctor found dead of self-inflicted gunshot," The Morning Call, 13 Nov. 2014.
[31] Rich Lord, "Former Clarion psychiatrist sentenced for improper prescriptions," Post-Gazette, 2 June 2016, http://www.post-gazette.com/news/overdosed/2016/06/02/Former-Clarion-psychiatrist-gets-prison-sentence/stories/201606020163; Rich Lord, "Clarion psychiatrist found guilty in prescribing case," Pittsburgh Post-Gazette, 27 Apr 2016,http://www.post-gazette.com/local/north/2016/04/27/Clarion-psychologist-guilty-in-prescribing-case-pennsylvania/stories/201604270142.
Comments
Chris Clark
2016-09-05 18:26:06
---
susan caypiar
2016-11-12 06:03:23
---
Foad Afshar
2017-07-08 19:29:55
---
tararkan
2019-07-04 19:58:12
---
Post your own comment here:
Name
(public)
Email
(private)
Your Comment