Medical Students Deterred by Rape, Assault, Fraud & Other Crimes and Abuse Plaguing Psychiatrists & Psychologists
By CCHR International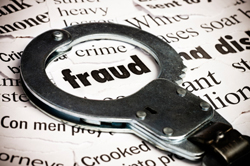 November 7, 2017
The World Psychiatric Association (WPA) publication World Psychiatrypublished a study titled, "Are psychiatrists an endangered species?" and reported that medical students were not choosing psychiatry as a specialty in part because of doubts about the effectiveness of psychiatric treatments and the low prestige psychiatry has within medicine.[1] Another WPA initiative surveyed medical teaching faculty in 15 academic teaching centers in the United Kingdom, Europe, and Asia and found that 90 percent of respondents considered that psychiatrists were not good role models for medical students. The study stated that the media's popular depiction of mental health professionals was as "unethical, exploitative, or mentally deranged."[2]
Reported sexual abuse of patients within the mental health system is rife and of concern even within professional ranks. The Psychiatric Bulletin published an article titled, "The demonization of psychiatrists in fiction…." It noted that "many novels seem to give good reasons to explain our fear of psychiatry. Beyond rape and murder, fictions also portray psychiatrists as medical torturers." The author recommended "psychiatrists should pay thoughtful attention to the task of persuading society that they are… not torturers, criminals, sexual predators, charlatans and money-grabbing madmen."[3]
Psychology has not fared much better. An article published in The British Psychological Society's "Research Digest" in May 2017 announced "The field of social psychology is reeling from a series of crises that call into question the everyday scientific practices of its researchers."[4]
It is not surprising that medical and other students are opting out of taking psychiatry or psychology as a specialty course—given the high numbers of psychiatrists and psychologists disciplined or prosecuted and jailed for offenses ranging from fraud, possession of child pornography, lewd acts and even rape and murder. Medical students may be correctly alarmed that these professions do not seem able to keep in check the very behaviors they tout themselves as being experts at handling.
A July 2017 article in Perspectives on Psychological Science reflected: "The past several years have been a time for soul searching in psychology, as we have gradually come to grips with the reality that some of our cherished findings are less robust than we had assumed."[5]
Psychiatry-Psychology Creates Culture of Crime: Sex, Drugs and Fraud
In reviewing a sample of media reports for August and September 2017 alone, some 22 psychiatrists and psychologists were arrested, convicted, jailed or had licensing board disciplinary actions taken against them. The crimes reported are egregious, including a psychologist jailed for 25 years for his role in the worst Social Security scam in U.S. history and a child psychiatrist convicted of taking photos of young boys urinating in public toilets.
Many of the arrests and convictions were for sexual crimes against patients and children, including possession of child pornography, sampled below:
A California psychologist who ran a private practice called "A Child's Point of View" was arrested possessing child pornography, which he continued to collect while on bail;
A Western Australian child psychiatrist, who treated hundreds of children under age 10 and was convicted for using his mobile phone to film boys in toilets urinating was sentenced to 18 months jail.
A psychologist pleaded no contest to two sexual assault charges of female patients.
A staff psychiatrist at a Veterans Administration hospital pleaded guilty to witness tampering involving a patient with whom he had a sexual relationship with and got pregnant.
A Nashville, Tennessee psychiatrist made sexual advances on two of his patients who were rape victims.
A former Los Angeles Sherriff's Department psychologist was convicted of molesting a young boy and girl and is due to be sentenced in October.
A psychiatrist in India is under police investigation for sexually abusing a young boy while the boy's parents were waiting outside.
A New York psychiatrist, who was already convicted of raping a patient in 2012, was sentenced further to 1-3 years in jail for attempting to tamper with the jury.
A Connecticut psychologist was charged with second-degree sexual assault a 19-year-old patient.
Then there's the psychiatrist that Canada is trying to get extradited from India over allegations he sexually molested female patients. He fled the country to thwart prosecution.
Drug Pushing
In August and September 2017 alone:
A New York psychiatrist is now facing five years in prison for illegally distributing controlled substances (drug pushing). He had three times been reprimanded by a Medical Board. (It wasn't all for distributing controlled substances.)
There's also a Pennsylvania psychiatrist sentenced to over a year in jail for possession with intent to distribute and distribution of controlled substances.
A Florida psychiatrist already under prosecution for three murder charges for patients that over-dosed on drugs the psychiatrist gave them, was newly indicted, now for murder of six patients, sexual assault of a patient and dozens of counts of writing illegal prescriptions.
More Murder, Assault & Other Crimes…
A New Zealand psychiatrist who was jailed in 2001 for murdering his wife, allegedly to collect on her insurance and carry on an affair with another psychiatrist, is being paroled and deported back to South Africa.
A California psychiatrist was earlier this year convicted of assaulting and making criminal threats against his children's nanny and a former employee. Sworn testimony from the nanny was that the psychiatrist put her in a headlock, punched her and threatened to kill and bury her in the backyard. Although convicted, the Medical Board was not able to prevent him treating patients and continuing his practicing today.
In the UK, police issued an arrest warrant for a well-known sports psychologist who failed to turn up to court over allegations of harassing a lawyer.
A New York psychiatrist pleaded guilty to criminal trespass after falsifying medical records while working for the State Office of Mental Health.
An Indiana forensic psychologist was charged with falsifying records in criminal court cases.
Lawsuits about Psychological Torture
In August, 2017, there was the announced settlement in a lawsuit against two psychologists, Dr. Bruce Jessen and Dr. James Mitchell, who helped devise the Central Intelligence Agency's (CIA's) brutal interrogation program on prisoners of war.[6] In the lawsuit, the psychologists were accused of "torture; cruel, inhuman, and degrading treatment; nonconsensual human experimentation; and war crimes." Mitchell and Jessen's work stemmed from military psychologists' efforts to prepare U.S. soldiers for potential capture, subjecting them to isolation, insults, and waterboarding as part of a training program known as Survival, Evasion, Resistance and Escape, or SERE. The pair was the first to propose "applying the harsh tactics used in SERE training to detainees."[7] They were paid up to $1800 a day and later formed a company that was paid about $81 million to help operate the interrogation program over several years.[8]
Licensing Board Actions—a Poor Substitute for Prosecution
The inequity in state laws regarding mental health professionals' sexual abuse of patients is of continuing concern: some are merely reprimanded or lose their license to practice, yet others, as above, are duly held criminally accountable. As a 2016 report on Texas Medical Board disciplinary actions for sexual misconduct between 1999 and 2016 found, "Of the approximately 200 doctors disciplined [for sexual offenses], about 50 lost their licenses. Of the remaining 150 who were allowed to keep working as physicians, about half continue to practice today."[9] Astonishingly, the Texas medical board lets some doctors with criminal records for sexual offenses keep their licenses.
In 2016, The Atlanta Journal Constitution analyzed more than 100,000 disciplinary documents finding thousands of cases of sexual misconduct from as far back as 1999. Of the 2,400 medical professionals penalized for sexual abuses involving their patients, half still had active licenses.[10]
Yet, according to the American Medical Association (AMA), between 5 and 10 percent of psychiatrists alone, have reported sexual contact with patients, a number understood as the result of dramatic underreporting. A study of Ontario, Canada in the '80s found a staggering 25 percent of health care providers who had been legally charged with patient sexual contact were psychiatrists.[11]
A California psychiatrist whose license was previously suspended after being accused of sexually assaulting a female patient is now being sued, and two other female patients have come forward alleging sexual assault.
A Sydney, Australia psychiatrist was also disciplined with a license suspension for telling an alleged sex offender that such an offense was OK in ancient Greek times and is not illegal in some countries.
Compare the penalties to that were meted against Dr. John William "Bill" Visher, 70, a child psychologist, found guilty in July 2017 of committing lewd acts with a minor. He was sentenced to 16 years behind bars. Visher had been held on a $1 million bail on suspicion of committing lewd acts in 2009 with a minor under the age of 14, who was his client. Additional charges included displaying harmful matter, being in possession of obscene matter and child pornography, Capitola Police Detective Sarah Ryan said. Police found about 1,200 images of "extreme" child pornography. One victim was an 8-year-old girl at the time.[12]
In reviewing all violations that mental health professionals commit, they should be held accountable through the criminal courts—as any lay person is—to protect vulnerable patients. "You stole my youth," said one young woman in Superior Court when speaking about "Bill" Visher. "I didn't have friendships; I felt like people were going to hurt me. It made me a completely different person. Most of my teen life was destroyed. What happened to me changed my life; it altered my life." Visher ended up pleading to seven counts of child molestation and one count of possessing child pornography.[13]
There are at least 30 statutes enacted to address the increasing number of sex crimes committed by psychiatrists and psychologists in the United States, Australia (Victoria), Germany, Sweden and Israel. Therapist sexual abuse iscriminal sexual abuse. Therapist rape is rape. They will never constitute therapy. There is no rationalization for either. This must be widely recognized by prosecutors, judges as well as professional licensing boards.
See examples for more details.
Examples of Psychiatrists & Psychologists Disciplined and Criminally Prosecuted – August-September 2017
22 September: A Pikeville, Kentucky, psychologist, Alfred Bradley Adkins, 46, was convicted of helping to pull off the biggest Social Security fraud in U.S. history, was sentenced to 25 years in prison. All told, the scam would have cost the government at least $600 million in fraudulent lifetime benefits, according to the government's conservative estimate. Some $93 million was already paid out before the scam was stopped, the government said.[14]Adkins had been charged with disability lawyer, Eric C. Conn, who represented thousands of Eastern Kentucky residents in successful claims for federal disability benefits. Conn admitted leading a massive, years-long conspiracy in which he put false evidence of clients' physical or mental disabilities in their claims, paid doctors to sign forms with little scrutiny and gave cash to a judge to approve claims. Conn was sentenced to 12 years in prison and the judge, four. In addition to 25 years prison, Adkins was ordered to pay $93 million in restitution to the Social Security Administration and other agencies and to forfeit $187,600 in tainted fees.[15]
21 September: A battle continue to ensue over whether an 85-year-old Indian-born psychiatrist, Omesh Chandra Kashyap, could be extradited back to Canada where he faces charges of molestation and sexual assault of women between 1978 and 1990. Kashyap fled the country to thwart prosecution and on January 6, 2003, the Canadian High Commission made a request to the Ministry of External Affairs in India for the extradition of the psychiatrist. In August 2017, the Delhi High Court allowed Kashyap's extradition, but since Indian authorities are further investigating Kashyap's claims that he was framed, the extradition was stayed.[16]
20 September: An Orinda, California child psychologist, Kenneth Breslin, 69, continued to email himself links to child porn after already being charged with possessing similar disturbing images. Breslin ran a private practice called "A Child's Point of View," which was based in Orinda. He was arrested in October 2016, after investigators allegedly found thousands of child porn images on his electronic devices, including at least 10 images involving children under 12 years old. He posted bail and was released from custody. While awaiting trial, he disobeyed a court order that he not access the internet, and obscured his browsing history by routing it through a foreign server, investigators found. On May 4, 2017 U.S. District Judge Jacqueline Scott Corley ordered Breslin remanded into custody at Santa Rita Jail in Alameda County. Four days later, Corley released him to a halfway house and again ordered him not to access the internet. For violating the conditions of his release, Breslin has agreed to pay $100,000. That amount is separate from any victim restitution or fines he may be ordered to pay as part of his sentencing.[17] He will be sentenced on October 26.
19 September: A psychiatrist, Dr. Clifford Jacobson, 67, who practiced in Brighton, New York, and had been ordered to surrender his medical license in March 2017, is now facing five years in prison and a $250,000 fine for illegally distributing a controlled substance. According to the prosecution, Jacobson from 2014 to 2017 sold prescriptions for Schedule IV controlled substances to undercover agents and patients who had no medical necessity for the drug. Jacobson charged $120 for each illegal prescription. He pleaded guilty as a result of an investigation by special agents of the Drug Enforcement Administration and investigators of the Medicaid Fraud Control Unit. Sentencing is scheduled for January 23, 2018.[18]
Astoundingly, and as evidence that Medical Board disciplinary procedures are inadequate to curb criminal behavior, Jacobson had been disciplined three times by the state Department of Health.
In 2002, his license was suspended for five years but he was given probation after he pleaded guilty to mail fraud.
In 2013, his license was suspended for 36 months, again stayed with probation after he did not contest the charge of negligence on more than one occasion. At that time, he was barred from prescribing certain controlled drugs.
In 2017, the psychiatrist did not contest the charge of having practiced with negligence on more than one occasion. His prescribing privileges were restricted only and monitored prior to the surrender of his license.[19]
19 September: A psychiatrist, Dr. Morales D. Brown, 59, of Deerfield who falsified patient records while working at the Central New York Psychiatric Center pleaded guilty, paid restitution and was forced to leave state employment. Brown, who had worked for state Office of Mental Health, pleaded guilty to criminal trespass and paid $5,486 restitution to the state as part of his plea agreement, according to state Inspector General Catherine Leahy Scott. Brown is also ordered to serve 25 hours of community service. Between August and September 2016, Brown falsified three medical records known as "psychiatric progress notes" after falsely claiming to have attended to inmate patients at the facility. Additionally, between January and September 2016, Brown submitted false time and attendance records for time that he did not work.[20]
19 September: Psychiatrist Dr. Leon Fajerman, 74, with offices in El Cajon and Chula Vista, California, was accused of sexually assaulting a third former patient by pulling down her dress and licking her exposed breast and nipple, according to a recent accusation filed by the Medical Board of California. According to the accusation, after the doctor assaulted the woman, he "told [the patient] to kiss him." The alleged incident happened Dec. 27, 2016, at Fajerman's office. The patient, identified by the initials "R.Q.", twice told Fajerman to leave her alone. During one of her appointments, Fajerman allegedly told the woman to meet him at another office, where he "undressed [her and] touched [her] breasts, buttocks and vagina and had unprotected sexual intercourse" with her. The Medical Board's 12-page accusation also includes details about allegedly inappropriate sexual acts with two other patients, including Linda Sanchez, who detailed her allegations against Fajerman in an interview with NBC 7 Investigates. Another patient, identified as "S.D." was the first female patient to complain to police and the Medical Board about Fajerman's alleged misbehavior. Her allegations persuaded a state administrative law judge to suspend Fajerman's medical license. Attorneys for patient "S.D." filed a civil lawsuit against Fajerman, accusing him of medical negligence and sexual harassment.[21] The Medical Board of California suspended Fajerman's medical license in July 2017. In August, Judge Abraham Levy, a state administrative law judge, refused to reinstate Fajerman's medical license. The judge concluded that allowing Fajerman to treat patients "will endanger the public health, safety and welfare."[22]
12 September: The New South Wales, Australia, Civil and Administrative Tribunal (medical licensing board) suspended the license of Sydney psychiatrist, Dr. Ian De Saxe for misconduct which included telling an alleged child sex offender "in other countries it is legal" and "back in Greek times it was OK." De Saxe also told the patient: "I'm willing to lie for you and willing to write you a report. Get your solicitor to contact me and I will talk to him" and to have invited the patient to perform oral sex on him.[23]
7 September: A West Australian child psychiatrist who treated hundreds of patients under the age of 10 and made indecent recordings of children in Perth and overseas received a jail term of 18 months, suspended until June 2019. Aaron Voon, 42, was arrested in Perth last year, after returning from a trip to Edmonton, Canada, where he had been caught using his mobile phone to film a young boy in a public toilet. Voon was later charged in relation to similar recordings made in Perth and overseas in Queenstown, New Zealand, and San Francisco, in the U.S. A total of 12 videos and 409 images, derived from the films, were found on electronic devices in Voon's office and home. Some of the videos depicted close-up images of boys using urinals, focused on their genitals. Voon had pleaded guilty to eight counts of producing or possessing child exploitation material and child pornography. The court was told Voon suffered from "obsessive compulsive disorder," "autism spectrum disorder" and post-traumatic stress disorder after he was remanded in custody in Canada.[24]
6 September: Patrick Pomfrey, 62, a southeast Iowa psychologist, was charged with sexual exploitation by a counselor, therapist or school employee, witness tampering and practicing without a license. Records from the Iowa Department of Public Health show Pomfrey voluntarily surrendered his license in September 2016 "in response to a complaint alleging boundary violations with a client." In doing so, Pomfrey agreed not to seek reinstatement for at least a year.[25]
6 September: Dr. Narendra Nagareddy, 58, a Clayton County, Georgia, psychiatrist, already facing murder charges in his patients' overdose deaths, was in court again to face a new indictment. Nagareddy is now being accused of killing six patients who died of overdoses between 2011 and 2015. Nagareddy was originally charged in 2016 in a 62-count indictment that included three murder charges. The new indictment replaces the 2016 charges. The now 71-count indictment issued in August 2017 includes Nagareddy being charged with sexual assault by a psychotherapist against a patient, as well as dozens of counts of writing prescriptions that were not legal. The patients overdosed after Nagareddy provided them with highly-addictive drugs that were outside the scope of his practice, according to the charges. In addition to causing the deaths of Audrey Austin, David Robinson,and Cheryl Pennington — the patients included in the original indictment — Nagareddy is now also accused of murder in the deaths of Paul Pennington, Richard Moore and Lauren McCollum.[26]
4 September: "Killer shrink heading back to SA." Colin Bouwer' 67, a South African born psychiatrist who killed his wife in New Zealand and was jailed for almost 17 years before being paroled' is to be deported to South Africa. He murdered his wife, Annette Bouwer with a lethal dose of blood sugar medication to make it seem like she had developed a tumor in her pancreas. At the time of the trial in 2001 New Zealand authorities claimed Bouwer' who immigrated from South Africa to New Zealand' murdered his wife so he could benefit from a NZ$ 262,000 (U.S. $184,000) insurance payout. It was also claimed that he had killed her so he could continue his affair with a fellow psychiatrist. In a bizarre twist his son' also Colin Bouwer' was found guilty of murdering his wife in 2003 in Johannesburg. His accomplice? His mother' Mariette Kruger' who was previously married to psychiatrist Bouwer senior.[27]
3 September: Former Psychologist Joshua Ray Popkin, 33, from Gillett, Wyoming agreed to plead no contest to two sexual assault charges, with a third sexual assault charge to be dismissed. Popkin worked as a psychologist with Campbell County Health from Nov. 2, 2015, to May 25, 2016. Under a no-contest plea, a defendant does not admit guilt but acknowledges that prosecutors may have enough evidence to convict. He was charged with using his position of authority to have sex with patients. One of his accusers told investigators that Popkin preyed on her, worked his way into her head and used things that he knew about her in order to sleep with her.[28]
29 August: The Daily Mail in the UK reported that a major sports psychologist and TV personality, Dr. Amanda Owens, 44, accused of harassing a lawyer with persistent WhatsApp messages was being sought by police after she failed to turn up to court. She signed a police harassment warning, but did not stop sending messages. A warrant was issued for the arrest of Dr. Owens, a former Great Britain tennis player, who allegedly bombarded lawyer Amanda Lothian with messages after believing both of them had been scammed. Owens runs sport and business psychology consultancy firms Believe and Total Performance Consulting, and says she has spent £64,000 (U.S. $84,200) on the case and is now facing bankruptcy. She failed to appear in court and called in sick to her previous hearing on August 15. She has been on the British Olympic Association Psychology Advisory Panel and holds "the highest qualification within the field of sport psychology."[29]
23 August: A staff psychiatrist at the Veterans Administration hospital in Muskogee, Oklahoma pleaded guilty in federal court to witness tampering involving a patient with whom he had a sexual relationship, prosecutors said. Stephen Lester Greer, 57, of Tulsa faces up to 20 years in prison and a $250,000 fine when he is sentenced. "Dr. Greer was a staff psychiatrist at the VA Hospital in Muskogee, Oklahoma," said Acting U.S. Attorney Douglas A. Horn in a statement. "His job was to treat and protect our veterans who visited that facility for medical care. Instead, Dr. Greer violated his oath as a doctor by having inappropriate sexual contact with a female veteran that he was treating." A grand jury indicted Greer on August 16 on one count of witness tampering in a case that was kept sealed until Tuesday, August 22, one day before he entered the guilty plea before Magistrate Kimberly West in U.S. District Court for the Eastern District of Oklahoma, according to court records. The indictment alleges that Greer urged a woman in July 2016 to lie to federal investigators after he learned that they had launched a criminal investigation into his relationship with her. "When VA hospital administrators discovered the impropriety, Greer attempted to cover-up his actions by coaching the female veteran to lie to federal law enforcement officers," Horn said. According to the indictment, Greer began seeing the unnamed woman in January 2015 as a patient in the Behavioral Health Unit of the VA Medical Center. Sometime that year, the two began a sexual relationship while at the same time Greer continued to maintain a doctor-patient relationship with the woman. After the woman became pregnant in spring 2016, Greer sent her a text message concerning the pregnancy: "Woman 45 and older lose over half of their pregnancies. Miscarriage in 50%. Placenta Previa, ectopic pregnancy, comorbid fibroid, birth defects and hydatidiform moles take a portion of the remaining pregnancies. We both want our daughter to live but the odds are stacked against us. If she makes it, it will be an uphill battle."
On June 23, 2016, the indictment alleged, Greer drove the woman to the VA Medical Center, where she was admitted to the inpatient Behavioral Health Unit and Greer ordered a pregnancy test be administered. On July 1, VA officials began investigating Greer and on July 6, Greer drove to the woman's home and told her that federal law enforcement officers planned to interview her the next day. Greer coached the woman about what to say to investigators and later said they both should destroy their cellphones, according to the indictment. The psychiatrist ceased practicing July 2, 2017, according to the Oklahoma Medical Licensure Board's website. His license status is listed as inactive.[30]
24 August: Two former patients, who are also rape victims, made disturbing claims against a Nashville psychiatrist with one woman, Mable Pleasure, saying the psychiatrist made harassing phone calls when she refused his sexual advances. "The thing he would keep asking me was to recount the abuse without getting graphic," Pleasure said. "The abuse; he kept asking me to repeat those over and over and over again. That's when I noticed every time he would be aroused." Another former patient, Tray Simmons, made a similar claim against the psychiatrist. "Asking me to go to the massage parlor, asking me for sex, and then became aroused in the session and began to touch himself," Simmons said. "By that point I was stuck in shock trying to come out of there." Simmons filed a lawsuit accusing the psychiatrist of pressuring her into going to a massage parlor with him. The former patients said the case isn't about money, and they refuse to live in shame. "It's not about finances for me," Simmons said. "I paid my bill. It's about being a good person. Somebody out there maybe experiencing the same thing, going through the same thing. If he's done it to me he's done it to others," Pleasure added.[31]
22 August: A former psychologist with the Los Angeles County Sheriff's Department was convicted of molesting a young boy and girl. Michael Dane Ward, 45, faces a possible life sentence for the crimes, which involved lewd acts on two children under the age 10 between 2014 and 2016.[32] Ward's work at the Sheriff's Department involved training law enforcement officers. He was found guilty of "four counts of lewd act on a child, two counts of forcible lewd act on a child under 14, three counts of oral copulation of a child 10 years old or younger and one count of sodomy with a child under 10," according to the L.A. County District Attorney's office. He is set to be sentenced in October.[33]
22 August: Police in India registered a case against an eminent psychologist, Dr. K Girish, an assistant professor of psychology from the Thiruvananthapuram Medical College Hospital for allegedly sexually abusing a minor boy. The psychologist is well known for making appearances on channel talk shows to offer psychological advice. The case was filed after the 13-year-old's parents filed complaints to the Kerala Chief Minister, the state police chief and the city commissioner, alleging that no action has been taken, though several days had passed since they lodged a complaint with the local police station. The incident happened when the boy and his parents visited Dr. Girish's private clinic for counseling in August 2017 after teachers suspected he had a learning disability. "We took our son to Girish's clinic on August 14 as directed by the school. After speaking to us for a while, he had our son alone in his room for around 20 minutes. When our son came out, he looked shaken. Later at home, he broke down and told us about the abuse. Girish kissed him several times and also touched his private parts." The parents then contacted childline who informed Thampanoor police.[34]
11 August: Dr. Kenneth M. Stanko, 68, a Squirrel Hill, Pittsburgh, Pennsylvania psychiatrist was sentenced in federal court to a year and a day in prison, followed by three years of supervised release, including 12 months of community confinement, six months of home detention and 500 hours of community service, and was ordered to pay $13,000 in restitution, on charges of possession with intent to distribute and distribution of Oxycodone, a Schedule II controlled substance, and health care fraud, Acting United States Attorney Soo C. Song announced. United States District Judge David Stewart Cercone imposed the sentence on Dr. Stanko. Stanko illegally distributed Oxycodone for cahs and submitted false claims to be submitted to UPMC Health Plan and AETNA for prescriptions which were outside the usual course of practice and not for a legitimate medical purpose.[35]
9 August: Marshall Hubsher, 67, a former psychiatrist from Sands Point who was convicted of raping one of his patients in 2012, was sentenced to prison again for dressing in a disguise and tampering with a jury while he was on trial back in March 2016, according to Nassau County District Attorney Madeline Hubsher was sentenced to serve 1 to 3 years in prison. He pleaded guilty to third-degree burglary and two counts of first-degree attempted tampering with a juror on July 11. The District Attorney said Hubsher disguised himself in court, entered a private jury room and taped falsified jury instructions to the tables and doors on March 21. The note gave examples of reasonable doubt, the DA said. Surveillance footage showed Hubsher allegedly entering the courthouse wearing a leather jacket and baseball cap while holding newspapers. He then left the courthouse with the newspapers and returned a short time later dressed in a suit and using a walker, the DA said.[36]
9 August: A former Farmington, Connecticut psychologist, Daniel Affrunti, 67, was charged with second-degree sexual assault under the premise that the suspect was a psychotherapist and the victim was a patient. He is accused of sexually assaulting a 19-year-old patient with whom he had an ongoing relationship. Farmington police began investigating Affrunti in September 2015, when the victim came forward to police. During the investigation, police said Affrunti's license to practice therapy in Connecticut lapsed and he voluntarily chose not to renew it. The victim then chose not to press charges at that time and the case was closed in November 2015. However, in June of this year, the same victim revealed to detectives that she had been involved in an ongoing sexual relationship with Affrunti in 2016. Police said it happened after the initial investigation had been closed. Detectives said the investigation corroborated with victim's portrayal of the relationship and showed that the victim was still emotionally dependent on Affrunti.[37]
8 August: An Evansville, Indiana forensic psychologist, who was charged with falsifying records in criminal court cases, took a plea deal. Doctor Albert Fink, 83, pleaded guilty to a felony obstruction of justice charge. A theft charge was dropped, according to NBC News 14. Fink was a court appointed doctor for hundreds of cases across Indiana. In one county alone, he was involved in 70 criminal cases since 2012. The county paid Dr. Fink $55,000 for his services in those cases. He admitted to authorities he falsified mental health reports. An 18-month jail sentence in the plea agreement was reduced to probation, plus a $10,000 fine. Fink also has to surrender his professional licenses.[38]
2 September: Psychiatrist Dirk de Brito, 54, of La Cañada Flintridge, California, was previously convicted of assault and making criminal threats against his children's nanny and a former employee. He pleaded no contest to two misdemeanor charges related to accusations he attacked his children's nanny at his home in October 2015 and a former employee outside his medical office in January 2016. Despite the charges and plea, as was reported in September, he continues to practice and accept patients. The psychiatrist was originally charged with two felony counts of assault by means of force and one count each of making criminal threats, interfering with a communication device, having a concealed firearm and exhibiting a firearm. But as part of a plea deal, the Los Angeles County District Attorney's office dropped four of the original charges and pursued the remaining two charges — assault by means of force likely to produce great bodily injury and making criminal threats — as misdemeanors due to "the weight of the evidence," according to district attorney spokesman Ricardo Santiago. As a result of the conviction, de Brito was sentenced to three years' summary probation and ordered to perform 20 days of community service and complete a 52-week anger management program or 52 weeks of counseling.
In sworn testimony during a preliminary hearing last year, April Montes, who worked as a live-in nanny for de Brito, said the doctor put her in a headlock, punched her and threatened to kill her and bury her in the backyard when she arrived at his La Cañada Flintridge home the evening of Oct. 14, 2015. "He said I abused his 2-year-old," Montes told the judge. After that, she said, De Brito "put me in a headlock, started hitting me."
In the second incident in January 2016, his office manager Jeanice Skeen testified de Brito kicked her and hit her with a gun still in its holster in the parking lot of his office the night after she walked off the job. The incident caused her to suffer bleeding, bruising, a sprained wrist and a hematoma on her brain, according to her testimony.
Both women have filed civil lawsuits against de Brito.
In March, less than two months before his conviction, representatives of the Medical Board of California appeared before a Los Angeles County Superior Court judge and requested she prohibit de Brito from treating patients. In addition to the incidents involving Montes and Skeen, the medical board cited an allegation that de Brito punched his 17-year-old daughter in the face in January 2017 as reasons warranting the issuance of a "no practice order." No charges were filed with regard to that incident and a case was declined due to "the victim not wishing to proceed," according to the District Attorney's office. The medical board's request, which Chaney called "extreme," was denied.[39]
References:
[1] "Are psychiatrists an endangered species?" World Psychiatry, Feb. 2010, 9(1): 21-28, http://www.ncbi.nlm.nih.gov/pmc/articles/PMC2816922/
[2] H Stuart, N Sartorius, and T Liinamaa "Images of psychiatry and psychiatrists,"Acta Psychiatr Scand. 2015 Jan; 131(1): 21–28; http://www.ncbi.nlm.nih.gov/pmc/articles/PMC4293155/